Accommodation in Kite House in Tarifa for up to 14 people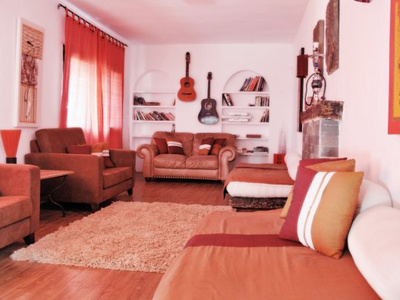 The accommodation is a spacios ethnic style country house with rooms of 2, 3 or 4 beds for up to 14 people. The house has 3 toilets, 3 showers, kitchen, spacious living room with TV, swimming pool, private garden and barbecue. All the services of our kite school are also available: bar, restaurant, kitesurfing lessons and equipment rental.
The Kite House is an excellent solution for those who are traveling alone or in group and want to share kitesurfing experience with others and live right by the beach. The Kite House is located also very close to our kite school.