Kitesurfing lessons in Tarifa - Introduction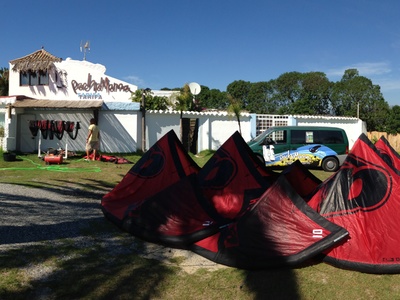 The best way to approach kitesurfing and learning to fly the kite with practicing equipment.
Kitesurfing introduction course includes 1 hour of effective training on the beach where you take the first contact with a kite. In addition to this there is also a brief theory session included in our kite school where you can also find relaxed atmosphere and all services. The introduction course offers a possibility to try your skills with kite and after it you can decide whether to continue with our basic kitesurfing lessons or not. If you decide to continue the cost of the introduction course will be discounted from the price of the course chosen.
Price 30 €