Kitesurf, Paddle surf and surf equipment rental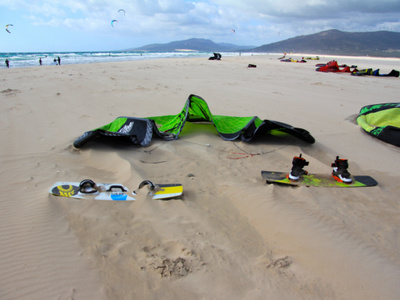 Kite Concept, Kite school in Tarifa offering possibility to rent kitesurf, surf and paddle surf equipment for its clients.
We always use latest generation's kite and surf equipment which we renew every 6 months to assure best quality and maximum safety. When renting equipment from us we also offer you assistance on the beach for free.
We also rent bicycle so you can easily go and discover the beauty of the Natural Parck.
Contact our kite school for more information about availability and special offers.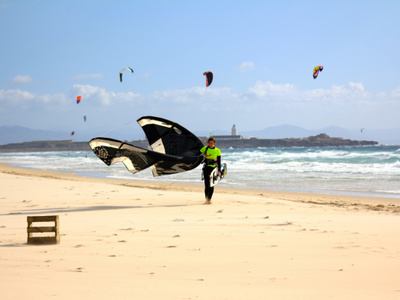 From our kite school in Tarifa you can rent all the kitesurfing equipment: kite, bar, board, harnesses, wetsuit, helmet and lifejacket.
All the equipment is the latest model and we renew it constantly to ensure maximum safety and quality.
PRICES PER DAY
- Complete equipment 55 €
- Only Kite 40 €
- Only Board 25 €
- Harness or wetsuit 15 €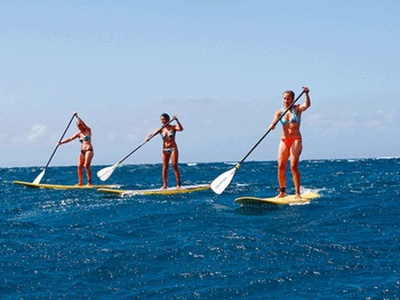 Paddle Surf is the funniest way to enjoy a windless day on the beach.
Suitable for all ages and levels, it's possible to rent equipment even without any previous experience, also you can take a 2 hour lesson or participate in our trips to Rio Jara with a guide and discover the nature in the heart of Parque Natural del Alcornocales.
- SUP Rental price 35 € per day
- SUP Lessons price 50 € per day
- SUP Tour price 50 € per day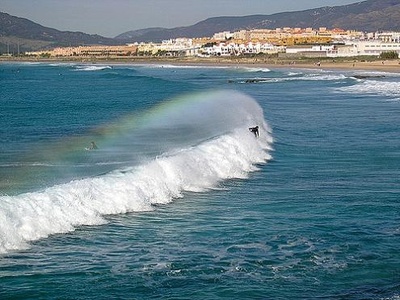 Rent surf board to enjoy the waves in Tarifa. You can rent a surf board for a day from our kite school.
PRICES:
- Surf board 25 €
- Surf board + wetsuit 35 €